Men With No Names (first five minutes)
26 minutes

The story originated with Yojimbo, Akira Kurosawa's film about a renegade samurai who drifts into a small town being torn apart by rival gangs. By situating himself between them he brings their conflict out of the shadows and into the open, where they ultimately destroy one another. Every following version of the story exists in a different genre, including western, gangster, and fantasy. These films are not only remakes of Yojimbo, they are remakes of each other. The gangster film is as influenced by the western as it is by the original. Each movie is a copy of a copy. Men With No Names reveals the story in all of its forms as well as telling a fifth story, that of a nameless man entering a nameless town torn apart by rival gangs, saving it by pitting these two gangs against one another.
Installation for Fourteen Again at the Chelsea Art Museum

For this show I rebuilt the back office of the Waymaker Gallery and allowed visitors to rifle through the shelves and drawers, visiting the webiste through two on-site computers located at the owners desk and at the information counter. The green wall acted as a portal to the absent show.

The following four images are from the same show.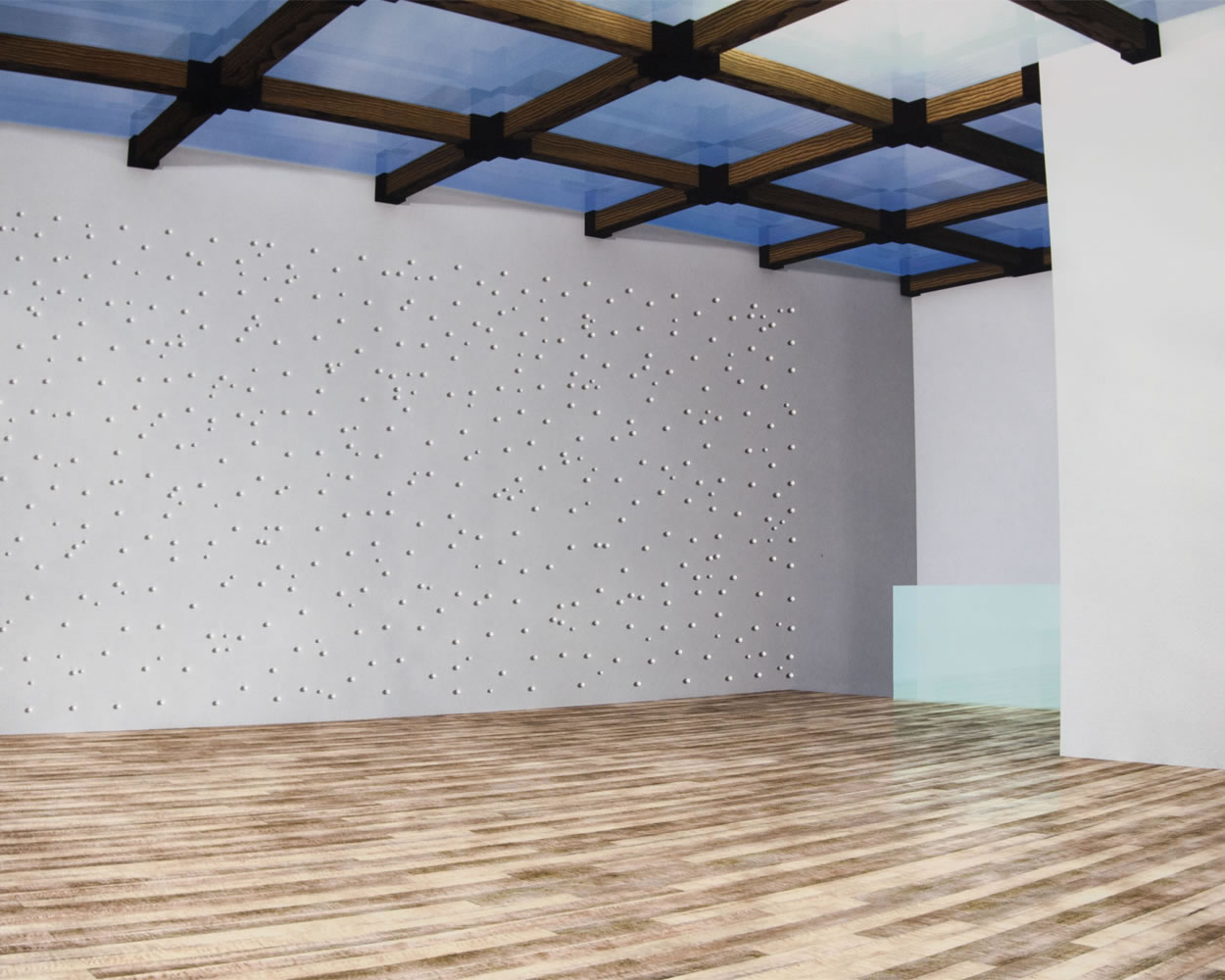 Waymaker Gallery:
Tactile Galaxies
This show was based around the work of a fictional artist, named Gardner Reintz, who created a physical representation of the night sky by placing white pins in the wall. His father had begun to go blind and, since their only shared interest was astronomy, he created this installation so that his father could 'see' the sky once again, restoring the bridge between them.
CLICK HERE TO VISIT SHOW


Videos below are excerpts from the show.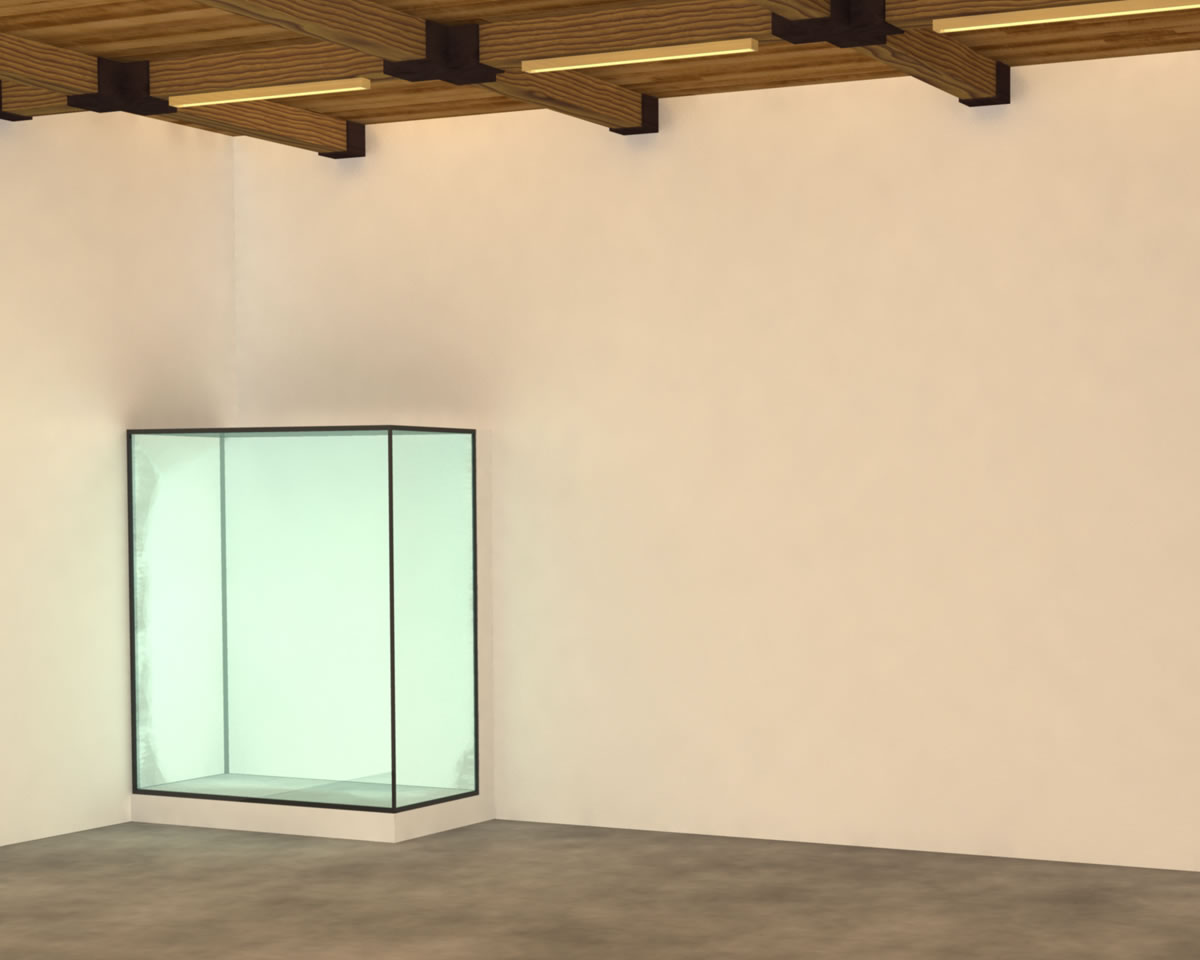 Waymaker Gallery:
A Seance To Summon The Void
This show was based around the work of Yves Klein, specifically his "The Specialization of Sensibility in the Raw Material State into Stabilized Pictorial Sensibility, The Void". For that show he the gallery was filled with no material objects or artifacts, only the auratic tension produced by works of art. In this Waymaker show I attempted recreate that experiment in the virtual space of the Waymaker Gallery. The visual experience below is an artifact from the show.
CLICK HERE TO VISIT SHOW
'Invokation of Chromatic Materialization Between Vigor and Oblivion'.

In this video color moves from International Klein Blue to Chroma Key Green and back again, passing through the darkness of oblivion between every other transformation.

Click the image again to increase the power of the invocation.